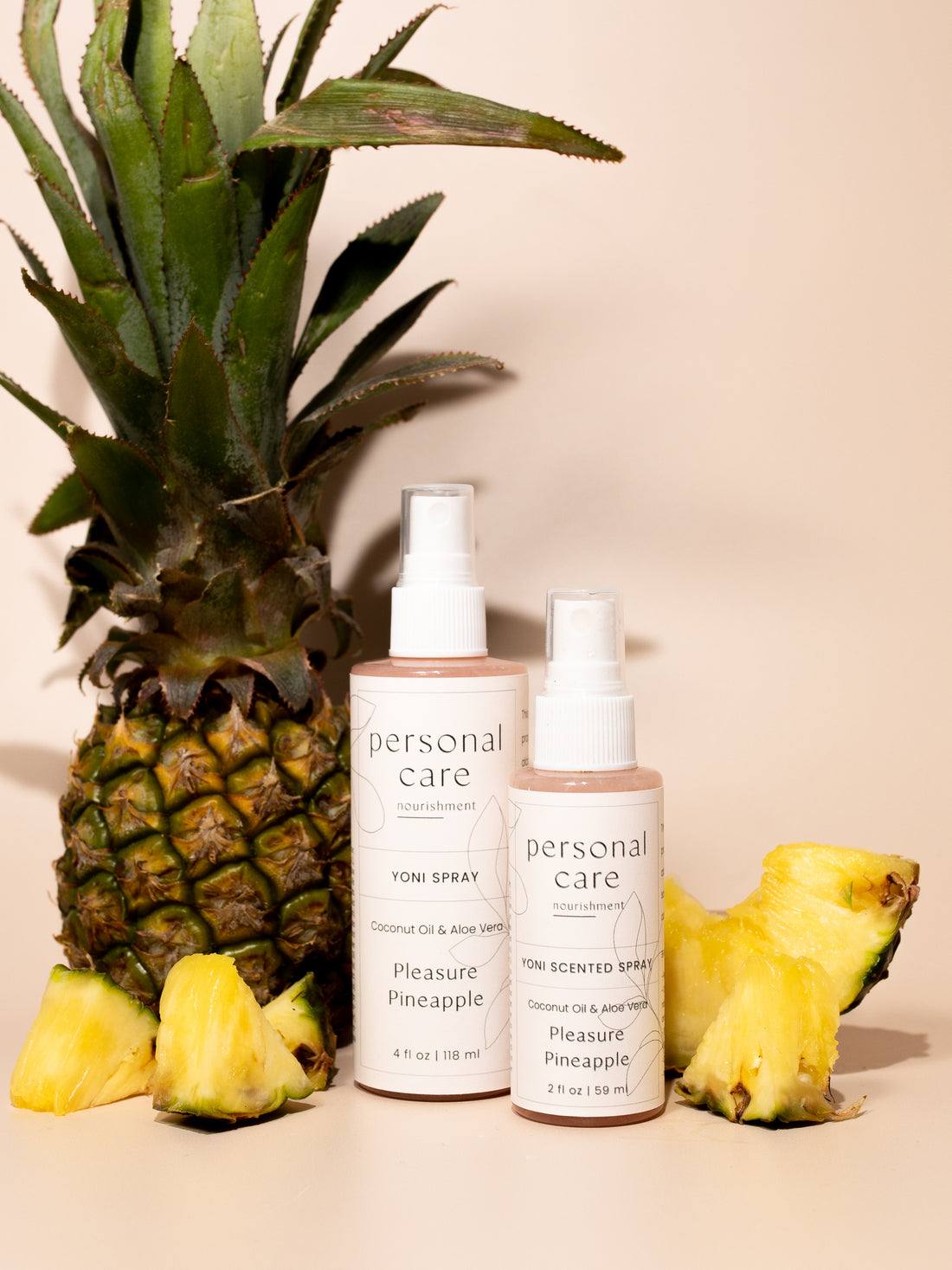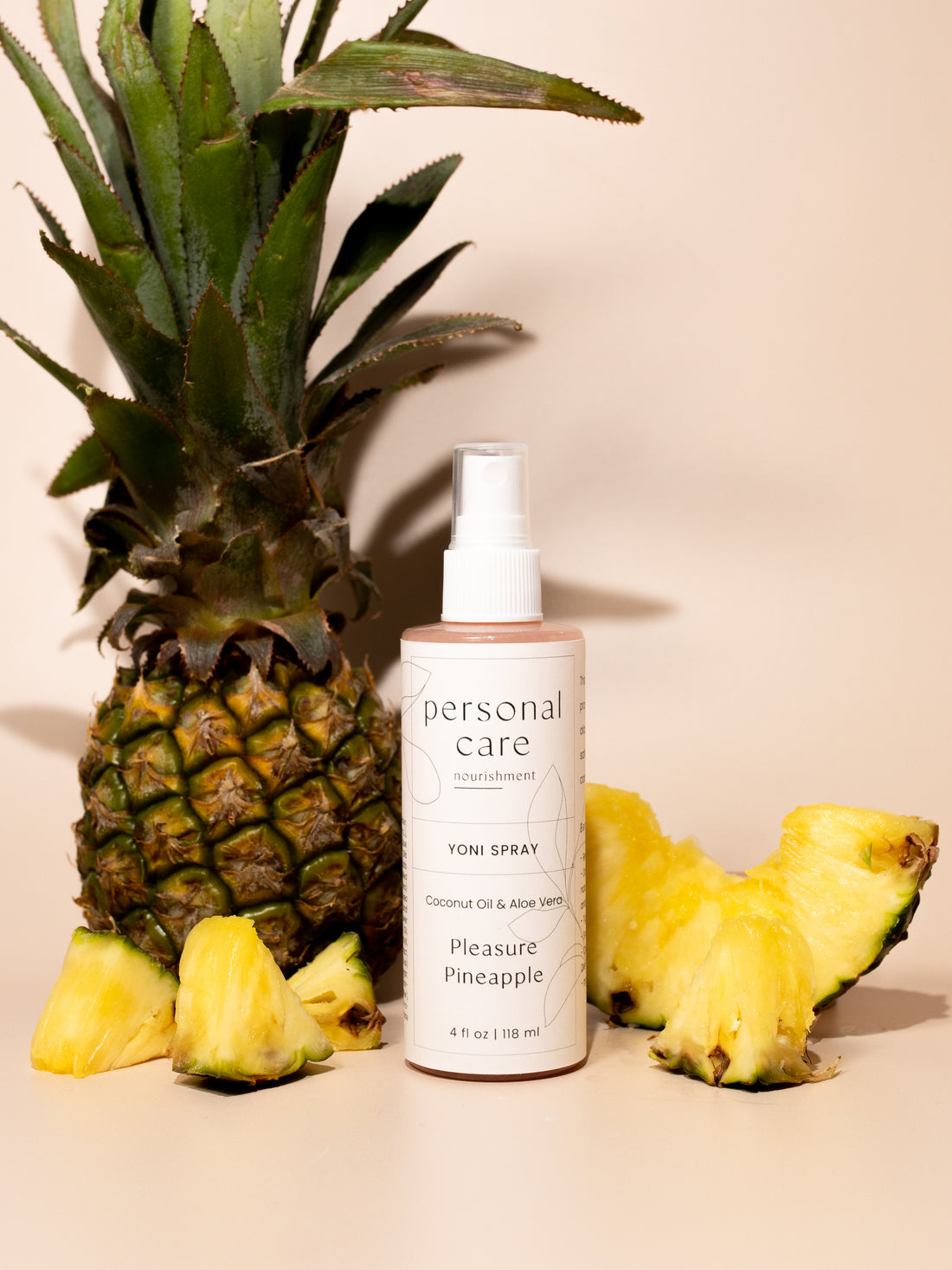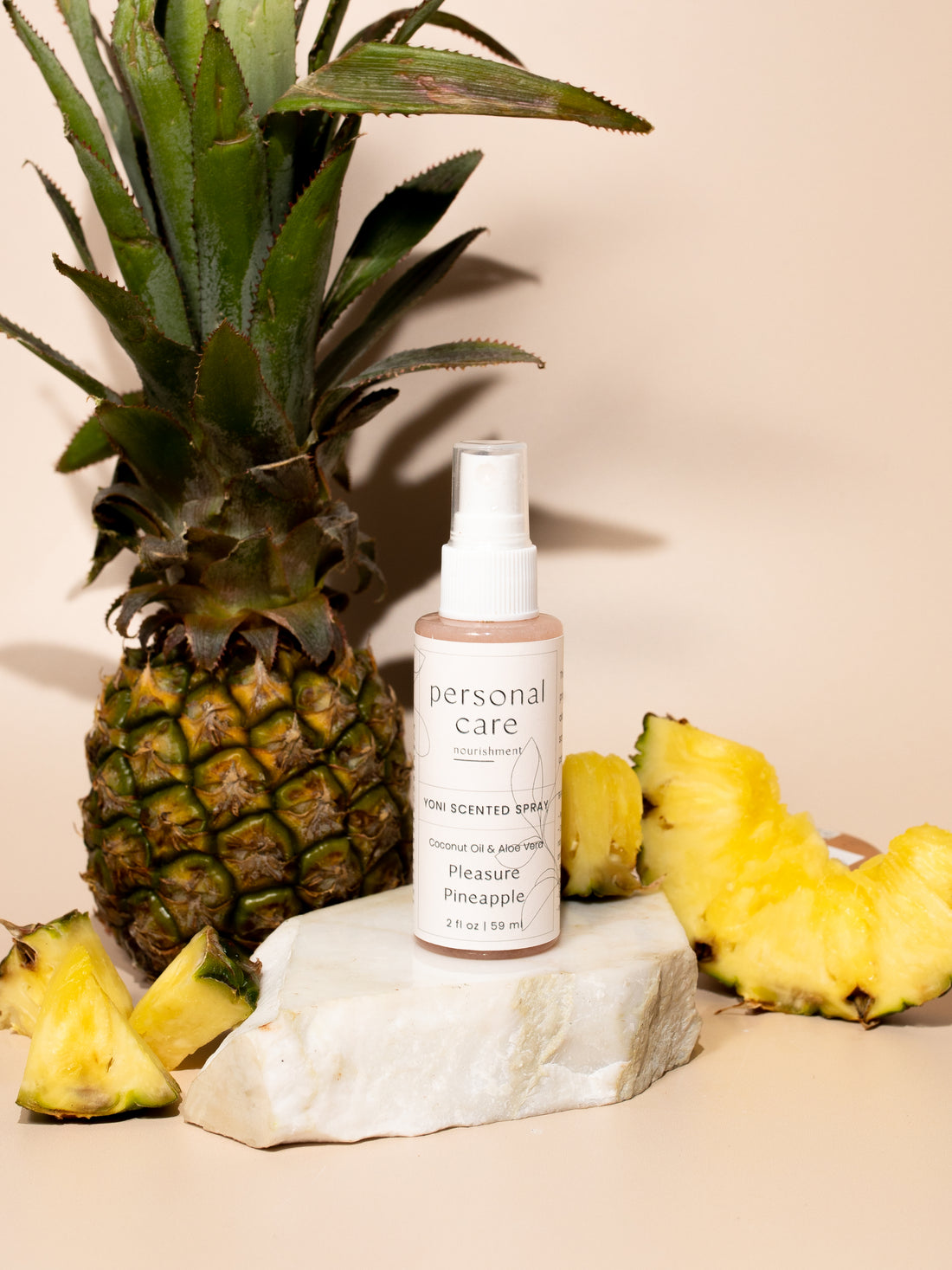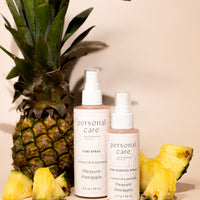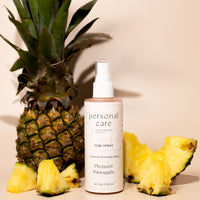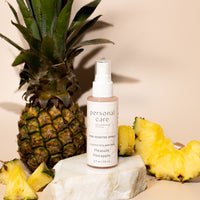 Pleasure Pineapple YONI SPRAY
Description
Main Benefits
Ingredients
How To Use
Precautions
*This product is edible and safe for human consumption*

PCN has introduced another savory, yet beneficial yoni spray to help our customers to feel fresh while also smelling/tasting delicious. Packed with powerful ingredients to help all our customers prevent dryness, smooth skin, remove oil & dirt, reduce swelling, repair broken skin, and fights odors. Once the spray is applied to the private area, the ingredients start to combat previous smells, and the flavoring provides a sweet, delightful aroma. I guess you can call this a two-for-one deal ;).

Other flavor variations in this yoni spray: mango, peaches, pineapple, strawberry apple, blueberry, banana, chocolate, dragon fruit, honey, kiwi, watermelon, vanilla, and more!
- Relieves itching
- Odor protection with natural antifungal and antibiotic components
- Tightens skin
- Sweet After Spray Aroma
- Cleanses Pore, Remove Dirt
- Ingrown Hair Prevention
(Rosa damascena mill L.) Water, Coconut Oil (Cocos nucifera L.), Fruit Flavor, Aloe Vera (Aloe barbadensis miller) Liquid, Oils of Blueberry Natural Flavoring, Avocado (Persea Gratissima) Oil, Distilled Water, Grapeseed (Vitis vinifera) Oil, Extra Virgin (Olea europaea L) Olive Oil, Sweet Almond (Prunus dulcis) Oil, Sunflower Seed (Helianthus annuus) Oil, Rosa (Rose Petals) Chlorophyll, Oat (Avena sativa) Extract, Cucumber (Cucumis sativus) Essential Water, Calendula (Calendula officinalis) Extract, Green Tea (Camellia sinensis) Extract, Honey (Apis), Glycerin, Polysorbate 80 (Natural Emulsifier), Citric Acid (Natural Preservative), Potassium Sorbate (Natural Preservative)
Instructions for Spraying on Underwear:
1. Grab clean, sterile underwear to put around your legs.
2. Spray the product on the inside of the underwear in the direction of the center and top.
3. Place underwear in its intended position.
Instructions for a Direct Spray:
1. Wash the private area with lukewarm water and pat dry.
2. Spray the product 6 inches towards the yoni.
3. Cover with underwear or free flow
Precautions:
1. This product has not been tested by the FDA. Buy and use at your own research.

2. Consult with a doctor or physician before using this product.

3. This product has not been tested for its effectiveness against any disease or virus. This product does not prevent or treat any illness, disease, virus, or any other medical diagnosis.

4. Rosewater may cause burning, stinging, redness, and irritation. Please, test for allergies before fully using this product.
WHY PC NOURISHMENT