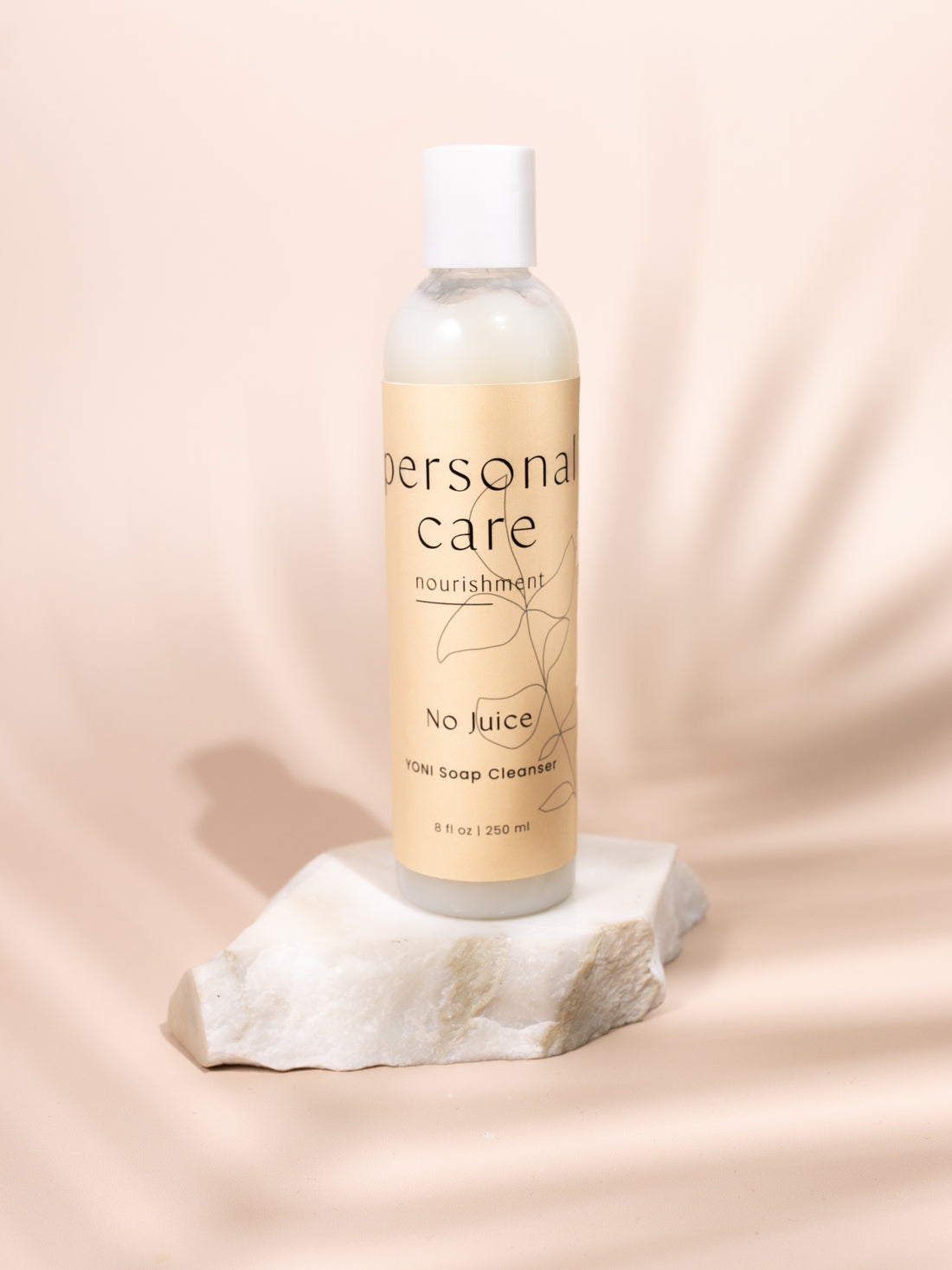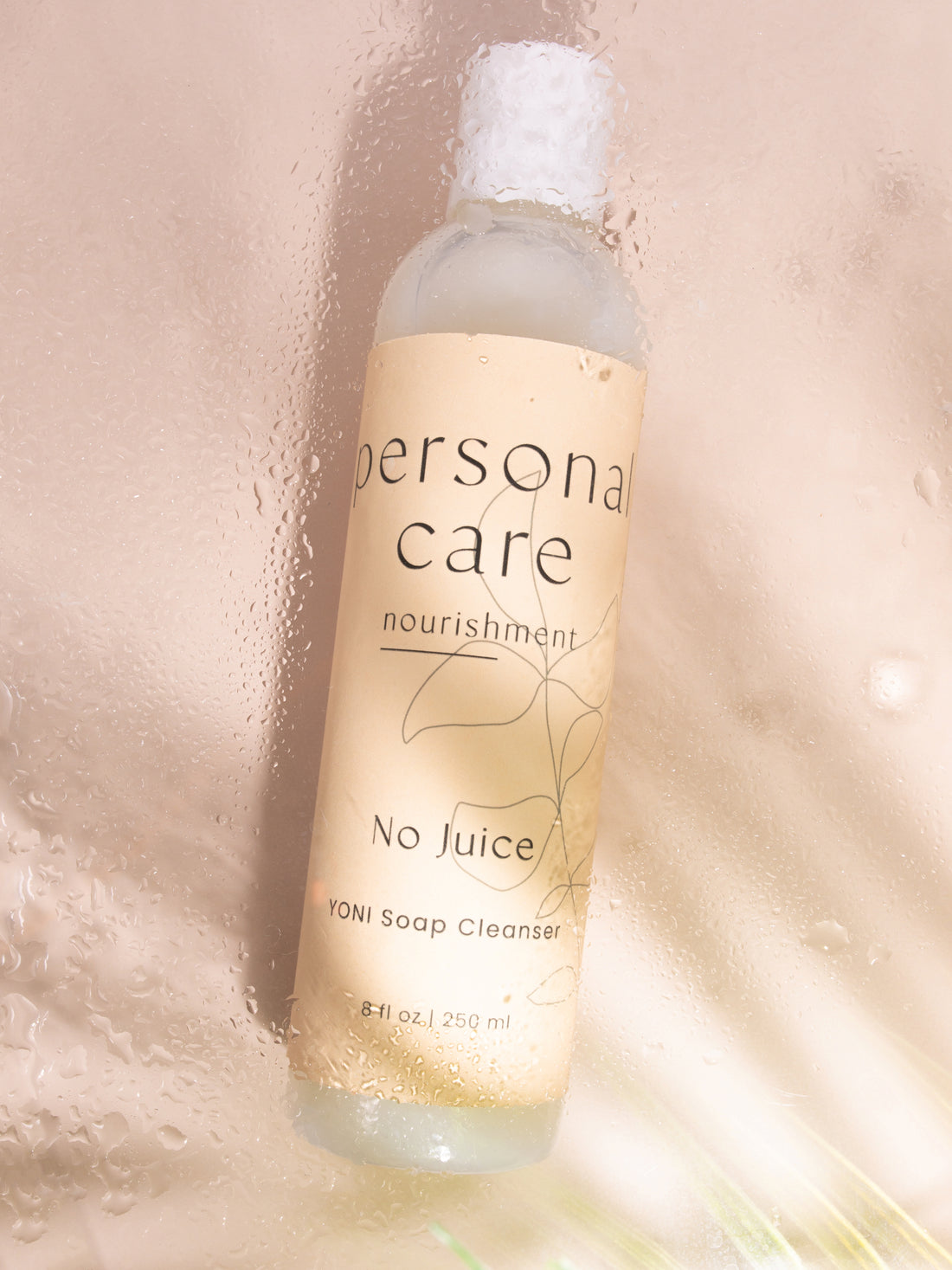 YONI Soap Cleanser, No Juice
Description
Main Benefits
Ingredients
How To Use
Precautions
 Personal Care Nourishment has now introduced a soap, specifically made for cleansing the lady's most sensitive areas. Our product contains no industry fillers, dyes, synthetic, or harmful ingredients. Most industry feminine care products contain many harmful ingredients to cut product costs. Labeling that says keywords to the target audience can be very misleading that can gain the customer's trust. Doing research on your favorite feminine care product will show that the product isn't as user-friendly as advertised. No need to search around for a trustworthy product anymore, you found what you're looking for. This soap is made in a gentle, pH-sensitive feminine area. This area is slightly acidic, so any compound that has a slight difference can alter the bacteria and environment. This can lead to infections and odors. All ingredients in the product are pH friendly and cleanse the area around the vagina. Check out our feminine melts for products that can cleanse out the vagina. The details about the benefits and ingredients are listed below. Enjoy your shop! :)
*This product is not to be consumed, through oral ingestion. Not edible. *
*This product contains essential oils that can be toxic if swallowed* Call poison control if any product has been consumed*
Cleans Pores
Hydrates skin
Treating dry skin
Adds brightness
Odor protection
Calms itchy and irritated skin cells.
(Aloe Vera) Aloe barbadensis miller Liquid, (Soap Nut) Sapindus Liquid, (Chamomile) Matricaria chamomilla Extract, (Agave) Extract, (Calendula) Calendula officinalis Extract, (Tea Tree) Melaleuca alternifolia Essential Oil, (Lavender) Lavandula Essential Oil, Polysorbate 20 (Emulsifier), Cornstarch (Thickener), Glycerin, Distilled Water, (Honey) Apis, (Lemon) Citrus limon Extract, (Rose) Rosa Water, Optiphen Plus (Natural Preservative), Witch Hazel, (Cucumber) Cucumis sativus Hydrosol
1. Wash hands thoroughly with soap and water.
2. Grab the following items: washcloth, yoni soap, and water. 
3. Rinse the washcloth with water and discard excess water by ringing out.
4. Place a quarter-size amount of soap onto the washcloth.
5. Lather the soap around the private area.
6. Rinse the product off the private area with water.
7. Store in a high area, to avoid the reach of children or babies. 
1. This product has not been tested by the Federal and Drug Administration. Please read ingredients to check for personal allergies and causes of concern. 
2. Please keep out reach of children.
3. This product can not be swallowed, inhaled, or sniffed. 
4. Please consult with a physician before using this product. 
5. Check 48 hours before using to study for potential allergies.
6. This product will not protect and prevent infectious diseases. It is not to be used to fully treat infectious diseases and viruses. The is product is not advertising to promote any curing, medical curing, and diagnoses of any diseases.
WHY PC NOURISHMENT
Image with text
Product PH Levels
Use this text to share information about your brand with your customers. Describe a product, share announcements, or welcome customers to your store.