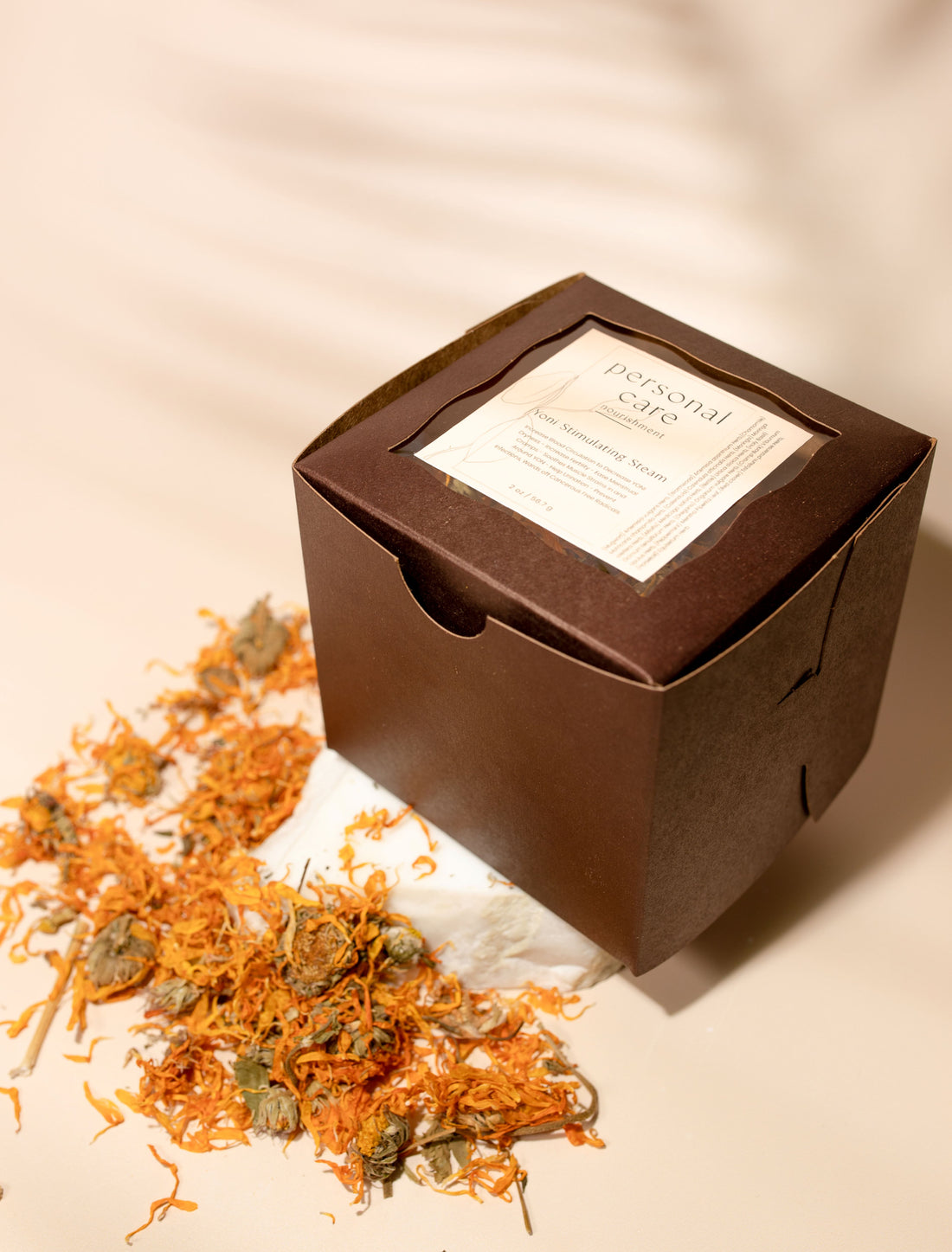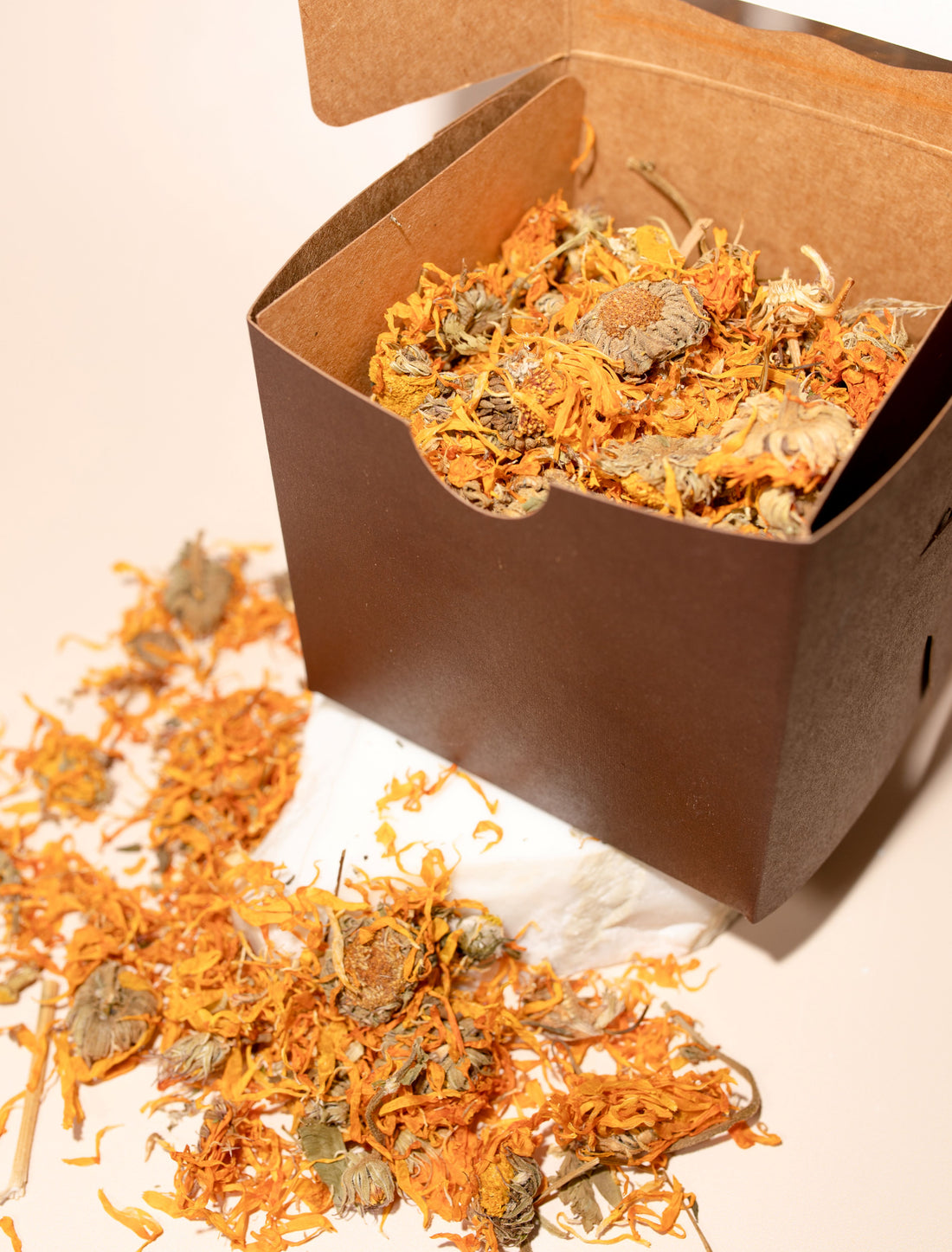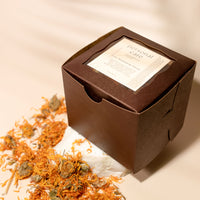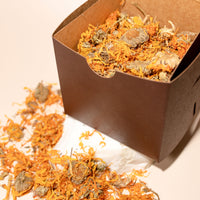 Description
Main Benefits
Ingredients
How To Use
Precautions
Helpful Tips
 PCN has introduced another product to help our ladies with many common problems regarding pregnancy, infertility, menstruation, blood circulation, comfortability, itchiness, lubrication, and other YONI setbacks. In our modern world, women are faced with increased levels of infertility due to pollution alone. We have decided to make an all-in-one package that can transform the Yoni to circumstances that boost its fertility levels, soothe menstruation, and more. Please read below for the main and key ingredient benefits of this product. Please take note of the cautions when using this yoni steam, as it is not recommended for women with various conditions and circumstances. Please send us an email if you have any questions regarding this product, we will be more than happy to answer them for you. 
*This product is not to be consumed, through oral ingestion. Not edible. *
*This product contains herbs that can harmful if swallowed* Call poison control is any product has been consumed*
Increase Blood Circulation to Decrease YONI Dryness
Increase Fertility 
Ease Menstrual Cramps
Sooth Muscle Strains in and around YONI
Help Urination
Prevent Infections, Wards off Cancerous Free Radicals
(Mugwort) Artemisia vulgaris Herb, (Wormwood) Artemisia absinthium Herb,(Chamomile) Matricaria chamomilla Herb, (Calendula) Calendula officinalis Herb, (Moringa) Moringa oleifera Herb, (Alfalfa) Medicago sativa Herb, (Nettle) Urtica dioica Herb, (Holy Basil) Ocimum tenuiflorum Herb, (Oregano) Origanum vulgare Herb, (Cramp Bark) Viburnum opulus Herb, (Peppermint) Mentha Piperita Leaf, (Red clover) Trifolium pratense Herb, (Horsetail) Equisetum Herb
1. Place YONI Herbs and Water into a pot. For every 20 grams of herbs, use 2 liters of water.
2. Bring your herbs and the water to a boil.
3. Use appropriate safety measures when handling the hot water and steam in the pot. Instructions for using the YONI Herb for beginners and experienced users are listed on the website's blog (personalcarenourishment.com) Once the product is at a boil, take it from the heater and let it cool until the steam is at a warm temperature. 
4. Place the pot into a YONI Steam Chair and/or YONI Steaming Seat. 
5. Enjoy the steam for 10-20 minutes. 
6. Discard the steam into appropriate waste disposal. 
7. Keep the discarded product out of reach of children
1. Never steam for more than 20 minutes no more than 2-3 times per week. 
2. This is steam is not to be used during pregnancy. Doing so may open the cervix, leading to a miscarriage or early labor.
3. This steaming should not be used during menstruation. Steaming can increase blood flow, leading to heavier periods. Instead, it should be used before and after the period, which will help aid the natural uterine cleanse that occurs during the period. 
4. For anyone that is trying to conceive, they can steam during the time period after the period up until the point of ovulation, and then they should stop. Steaming after insemination could interfere with the sperm, fertilization, or implantation.
5. If you experience menstruation two times in a month, please be advised that yoni steaming increases blood circulation, which may lead to heavier cycles for your periods. Women with spontaneous bleeding who want to steam should go to an acupuncturist first and get herbs to get the spontaneous bleeding under control first.
6. Hot flashes may become stronger due to heat from steam. Anyone with hot flashes should be aware when using this product, as hot flashes may be triggered by the incoming heat. 
7. Steaming before pregnancy is not advised due to heavier bleeding, this can be very dangerous to a newborn fetus. Do not use this yoni steam 3-4 weeks before conception. Steaming after pregnancy can begin one fetus matter has cleared and the bleeding has turned brown.
8. If any of these precautions are of concern to you and more research is needed, please consult with your physicians for more advisories for yoni steaming. 
9. This product is not advertised to cure, prevent and/or diagnose any diseases or viruses. Please consult with your physician on curing, preventing and diagnosing any illnesses you may suspect you have.
1. Electric burners are commonly used to create long steam sessions. This is very helpful for addressing certain complaints and is commonplace in spas. Long steam sessions are not suitable for everyone, however. Steaming with a burner can aggravate those with herpes, the Mirena IUD, short menstrual cycles (27 days or shorter), or infections (BV, yeast, UTI). In such cases, a mild (no-burner) steam session is more suitable. Lastly, it's not necessary to steam with a burner during the weather. Mild steams are the best during summertime.
2. The hot steam should not be in a plastic bowl as is commonly shown on youtube DIY setups. Toxins from the plastic can leak into the water. Glass jars are also common but often break if the water is too hot. The best setup will have the water and herbs in a clay, glass or stainless steel pot.
3. Ensure that the vaginal steam seat is sturdy and that it is placed far enough above the steam not to cause a burn. Unfortunately, I've seen a lot of unsafe youtube videos that advise women to steam by sitting directly on or straddling over a hot pot. This is not safe. Sadly, one woman attempted such a setup and fell in. She endured several burns. The vaginal steam seat should be a wooden box, a birthing stool, or a sturdy chair. 
WHY PC NOURISHMENT